Specializing in Electronic Timing and Meet Results for Cross Country and Track & Field Events
---
About AccuRace Timing
AccuRace Timing Services began in 2007 with the goal to help area schools with track and cross country meet management, timing, and results at an affordable price. Within the first six years of service, AccuRace Timing has quicky developed a reputation of quality professional timing for a variety of customers across the Midwest.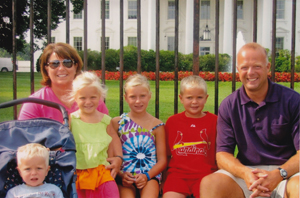 AccuRace Timing Services is managed by Clark Jillson. Clark has sixteen years of track and field and cross country experience ... as an athlete at University of Wisconsin - Platteville, and as a head track and field coach at Boscobel High School and Cato - Meridian High School.


Drawing from his experience and utilizing AccuRace Timing Services' state of the art equipment, Clark and his team of technicians will efficiently and professionally provide solutions to timing track & cross country meets.
AccuRace Timing Services' top FinishLynx operator is Joey Martin, a student teacher at Lancaster School District, majoring in physical education at UW - Platteville . He has timed a variety of track and cross country meets ranging from NCAA Division 1 to junior high.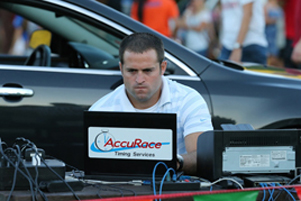 Ben Zizis joined the team of AccuRace Timing in 2009. Ben graduated from the University of Wisconsin-Platteville where he earned a degree in Physical Education and Health. While attending UW-Platteville, Ben ran track and field and earned four varsity letters while competing in the hurdles, jumps, and relays.

Joey and Ben's track and field and computer knowledge adds to AccuRace Timing Services' committment to service excellence.

AccuRace Timing Services is looking to hire operators for our upcoming track and cross country meets. If you have an interest in track and field or cross country, plus some basic computer knowledge, we'd love to have you join our team. Just contact us!
---
---
This web page is best viewed using Mozilla Firefox
© 2012 - AccuRace Timing Services - Boscobel, WI